Cyber crime has no borders, and no industry is immune to data breaches. We assist organizations of all sizes, in all verticals, around the globe.
We understand secure software development practices, bringing this experience to our SaaS, Web, Mobile and Enterprise application clients. We can help you test your product, guide your remediation of vulnerabilities, train your team and build security into your product development culture. As your security partner, we grow with you as your product and company does.
We have a soft spot for startups, particularly those with one or two big clients and a hunger for more. We can help you identify priorities for securing your application or product, build and reinforce a SecDevOps culture, add to, and guide your approach to security as your business matures. Working with Cycura will inspire confidence in your enterprise clients while ensuring that tending to security doesn't slow your growth.
Book a free discovery call.
Get expert insights and specific guidance on what you need to do to improve the security of your product or service.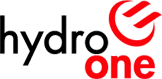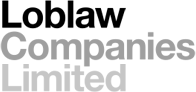 Trillium Health Partner Foundation



Hong Kong Broadband Network
© 2021 CYCURA Data Protection Corp.